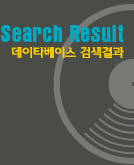 SELECT a.*, b.labelName AS publisherName, c.name, d.packageName, e.styleName, f.price, g.countryName, h.recordingTypeName, i.labelName AS labelName FROM CDList a LEFT JOIN label b ON a.labelA=b.labelNumber LEFT JOIN artist c ON a.artist=c.artistNumber LEFT JOIN package d ON d.packageNumber=a.package LEFT JOIN style e ON e.styleNumber=a.style LEFT JOIN priceList f ON f.priceNumber=a.price LEFT JOIN country g ON g.countryNumber=a.country LEFT JOIN recordingType h ON h.recordingTypeNumber=a.recordingType LEFT JOIN label i ON a.labelB=i.labelNumber WHERE a.barcode='600753388877'

{ Track List }

DISC 1
1. Your Time Has Come (4:15)(Side A)
2. Out Of Exile (4:48)(Side A)
3. Be Yourself (4:38)(Side A)
4. Doesn't Remind me (4:15)(Side B)
5. Drown Me Slowly (3:54)(Side B)
6. Heaven's Dead (4:36)(Side B)

DISC 2
1. The Worm (3:57)(Side A)
2. Man Or Animal (3:53)(Side A)
3. Yesterday To Tomorrow (4:34)(Side A)
4. Dandelion (4:38)(Side B)
5. #1 Zero (4:59)(Side B)
6. The Curse (5:09)(Side B)

{ Comment }
밀레니엄 아메리칸 슈퍼 록그룹의 큰 인기를 누렸던 Audioslave의 2005년 2집 앨범 Out Of Exile [180g][2LP][Back To Black - 60th Vinyl Anniversary]!!! 빌보드 앨범차트 1위, 플레티넘 기록! 싱글 'Be Yourself', 'Out of Exile', 'Doesn't Remind Me', 'Your Time Has Come' 연속히트!
*2008년 부터 시작된 유니버설 뮤직 LP탄생 60주년 기념 Universal Records Back To Black 시리즈*2012년 하반기에 새롭게 선보이는 스테디 베스트 명반 시리즈로 180그램 제작!!!
LP안에 Download Code 삽입, www.backtoblackvinyl.com 접속 후 해당 앨범을 검색하면 음원파일로도 다운로드 할 수 있음!