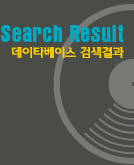 SELECT a.*, b.labelName AS publisherName, c.name, d.packageName, e.styleName, f.price, g.countryName, h.recordingTypeName, i.labelName AS labelName FROM CDList a LEFT JOIN label b ON a.labelA=b.labelNumber LEFT JOIN artist c ON a.artist=c.artistNumber LEFT JOIN package d ON d.packageNumber=a.package LEFT JOIN style e ON e.styleNumber=a.style LEFT JOIN priceList f ON f.priceNumber=a.price LEFT JOIN country g ON g.countryNumber=a.country LEFT JOIN recordingType h ON h.recordingTypeNumber=a.recordingType LEFT JOIN label i ON a.labelB=i.labelNumber WHERE a.barcode='601215735420'

{ Track List }

DISC 1
1. You Are The Sunshine Of My Life
2. Maybe Your Baby
3. You And I
4. Tuesday Heartbreak
5. You've Got It Bad Girl
6. Superstition
7. Big Brother
8. Blame It On The Sun
9. Lookin' For Another Pure Love
10. I Believe (when I Fall In Love It Will Be Foreve..